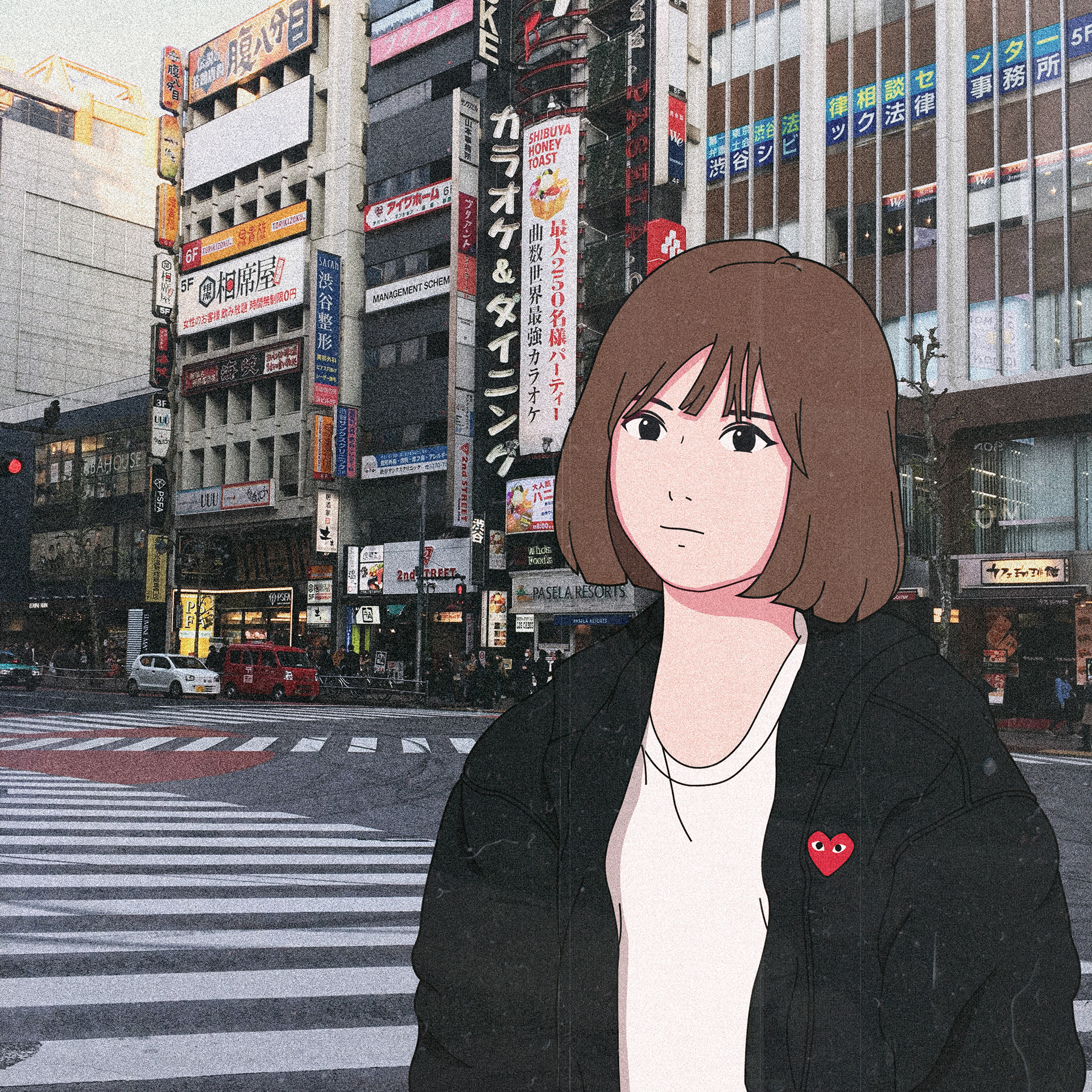 Toilet?: 
After watching the Japanese animated film, "Ocean Waves" I was inspired to draw an anime girl with a 90's aesthetic. My idea was to digitise the illustration onto an existing photo which I took in Shinjuku, Tokyo, and add a Japanese sentence to further create a story. The translation reads, "Where is the toilet?" This is Part 1 of my Japanese series.
Girl in Tokyo:
Part 2 of my Japan series, I came across a photo from Shibuya, Tokyo. This made me reminisce my holiday to Japan and I was inspired to draw a girl over my photograph again, this time wearing a Japanese fashion brand known as Comme des Garçons as it was a very prominent brand that I saw whilst visiting Tokyo.
K-WAVE:
An attempt to create a streetwear brand with an avant-garde and photographic aesthetic, using the Korean hallyu wave as inspiration. The shirt designs stem from different areas of Korean culture such as K-pop, K-dramas, K-food, and so on. This idea would soon become the starting point for my major project, EDŌ
.
Japanese NMD:
Because I was studying Japanese during my third year of University, I wanted to incorporate my existing knowledge of sentence structure into a design. Because I love sneakers too, I created a simplistic illustration of the Adidas Japanese NMD shoe. The translation reads, "Nice to meet you, my name is Tim."